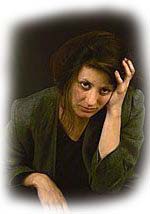 Perinatal depression is an important public health problem affecting 10-20% of childbearing women.  Some of the symptoms are Crying, Sleep problems (not due to frequent urination), Fatigue, and Appetite disturbance, Loss of enjoyment of activities, Anxiety and Poor fetal attachment. Perinatal depression is associated with significant morbidity, and has enormous consequences for the well-being of the mother and child. Bright light therapy may be an attractive treatment for perinatal depression because it is low cost, home-based, and has a much lower side effect profile than pharmacotherapy. The antidepressant effects of bright light are well established, and there are several rationales for expecting that bright light might also be efficacious for perinatal depression.
http://7thspace.com/headlines/414092/efficacy_of_light_therapy_for_perinatal_depression_a_review.html
You can follow any responses to this entry through the RSS 2.0 You can leave a response, or trackback.