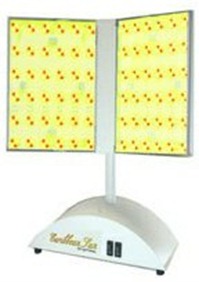 Light therapy is surely most powerful treatment for skin rejuvenation, acne, sleeping disorders, rosacea, eczema and many other diseases.  Red and blue light are well known but yellow light is slowly creeping and making its presence felt in the skin care industry. Red light therapy is great for skin rejuvenation and anti-aging. Blue light therapy is perfect for treating bacteria, acne and helps regulate sebum production. Yellow light therapy is effective in treating burns, reducing redness, swelling, rosacea and eczema. It is also fruitful in rejuvenating skin. Some of the benefits of Yellow light therapy are:
Diminishes the symptoms of rosacea
Reduces pore size
Reduces wrinkles, fine line and crow's feet
Repairs sun-damaged skin
Reduces scarring
http://revealgreatskin.com/yellow-light-therapy/#respond
You can follow any responses to this entry through the RSS 2.0 You can leave a response, or trackback.